David Dobbrick
financial planner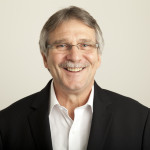 "Trust is the guts of what it's really all about. If you only have half of the picture, you're going to stuff it up. You have to know your client." When a client comes to David with a problem, he determines to fix it. With over 40 years of experience in the Financial Planning industry, he certainly has the tools to do so.  His working ethos comes down to communication and problem-solving. He believes in the basics; hard-work, determination, and doing the right thing by his clients to achieve their goals.
In 1979, with a growing family in tow he decided to pursue his own business and founded Dobbrick Financial Services alongside his brother, Ross. Over forty years later, their vision has flourished, with family members as Principal Partners and an established and dedicated team of financial planners.
David primarily describes his work as client-oriented, and makes a point of valuing the individuality of claims and financial planning services. He maintains a holistic approach to his business, avoiding a framework method and favouring adaptive methods to individual cases.
His extensive qualifications in Financial Planning and Life Insurance provide him with the skills and experience to create wealth and peace of mind for these clients, an outcome that brings him great satisfaction.
On handling the finances of a terminally ill client on disability pension, David stressed the importance of involving the client while he is physically and mentally able to participate in the decision making process.
"Financial planning is about managing expectations and enabling people to be in control of their assets and their family's financial safety, especially when the worst happens. This is what is important. The bottom line is delivering results, as promised."
Personally
Family is of greatest importance to David. Together, David and his wife of 39 years, Marilyn have raised three successful children – Grant, Ryan, and Angie – and instilled in them the same values that shaped his own childhood.
David loves to cook, and makes an excellent Mai Tai.
Ultimately David and Marilyn are "dreaming of the Mediterranean." Travel is their great passion and after recently returning from 7 weeks in France, they are determined to continue their adventures into the near future. They are planning to visit England and the Mediterranean in 2015, a proposal that is conveniently timed to tie into the Rugby World Cup.
Qualifications
Graduate Diploma in Financial Planning issued by Deakin University.
Diploma in Life Insurance issued by the Australian and New Zealand Institute of Insurance and Finance (ANZIIF) – formerly The Australian Insurance Institute.
Executive Positions & Professional Memberships
Member of Association of Financial Advisers (AFA). Formerly the 'Life Writers Association', David has served on the local board as treasurer and secretary.
Financial Planning Association (FPA). Member for over 15 years.
Million Dollar Round Table (MDRT). Member for over 18 years and a life member for 8 years.
Australian and New Zealand Institute of Insurance and Finance (ANZIIF). Formerly 'The Australian Insurance Institute,' David has been a member for over 28 years.
David has served 27 years as a Rotary member where he took on the role of Treasurer 6 times, as well as Secretary for 4 years, and as Director of various Rotary Services for another 8 years.
David has been a Justice of the Peace (JP) for over 33 years.