Ryan Dobbrick
financial planner | director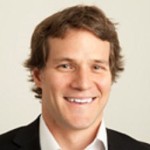 Ryan started his career in finance as a chartered accountant with O'Connells OBM, moving in to financial planning with his father David in 2005 at Dobbrick Financial Services. Ryan's work is about creating security and investing in the future for both businesses and individuals. His job is to secure clients' futures when the unthinkable happens – which is more often than we hope to believe.
Ryan's qualifications in both chartered accountancy and financial planning provide him with an exceptional skill set to drive Liberum Financial ahead in the areas of self-managed super funds, business succession planning and personal insurances.
His experience gives him insight into client issues and the broad range of solutions available to help clients achieve their goals. Specifically, his background in chartered accountancy means that he is experienced in individual tax considerations, as well as business financial statements and structures.
Ryan's clients describe him as a compassionate person who strives to always deliver what he has promised. He enjoys the satisfaction derived from giving people peace of mind, through achieving their financial goals or providing them with financial support when they need it most. Ryan believes that trust is key to building client relationships and delivering outcomes.
Ryan's work is about creating security and investing in the future for both businesses and individuals.
In his seven years as a financial adviser, Ryan has assisted many clients, from retirees to lottery winners, small and medium business owners, and individuals looking for guidance. More recently he assisted a family man with income protection insurance advice, which he has sadly needed to access following a terminal prognosis for melanoma. It is stories such as these that keep Ryan driven to advise his clients and to support them when they are most in need.
Ryan is a thorough and dedicated financial adviser who enjoys the variety of the role. He frequently works with business owners on succession planning–an area of special interest for him.  Succession planning aims to ensure that a client's business is protected from the unexpected.
Personally
Ryan's lifelong passion outside of the workplace is music; he is a talented guitarist and songwriter. His bands have supported some iconic Australian artists, including Jimmy Barnes and The Screaming Jets, and have toured the east coast of Australia, with their songs being played on national radio.
Ryan is a rugby league fan and a proud Broncos supporter. He also enjoys his own fitness pursuits through Crossfit and next year aims to run his first marathon.
In 2012 Ryan and his wife had their first child – Eddie – a much-loved addition to their family.
Qualifications
Bachelor of Commerce
Bachelor of Science (Computer Science)
Chartered Accountant
Diploma of Financial Services (Financial Planning)
Advanced Diploma of Financial Services (Financial Planning)
Commissioner of Declarations
Executive Positions & Professional Memberships
Chartered Accountant
Member of Financial Planning Association