[INFOGRAPHIC] Looking for extra change in the lead up to Christmas?
It's crazy to think that Christmas is now just a few weeks away; which means parties, family get-togethers, and presents.
It can be an expensive time of year, which is why it's always nice when you can find extra "change" in places you might not have thought likely – including your insurance premiums!
We've been conducting complimentary risk insurance reviews with our clients and we're thrilled to say that to date we've uncovered more than $18,000 of spare change, saving our clients more than 20% on their premiums on average. The full findings are detailed in the infographic below.
The review is complimentary and there is no obligation, so if you're interested in finding out what your premium saving could be, click here to email us a copy of your most recent policy and we'll see what saving we might be able to secure for you.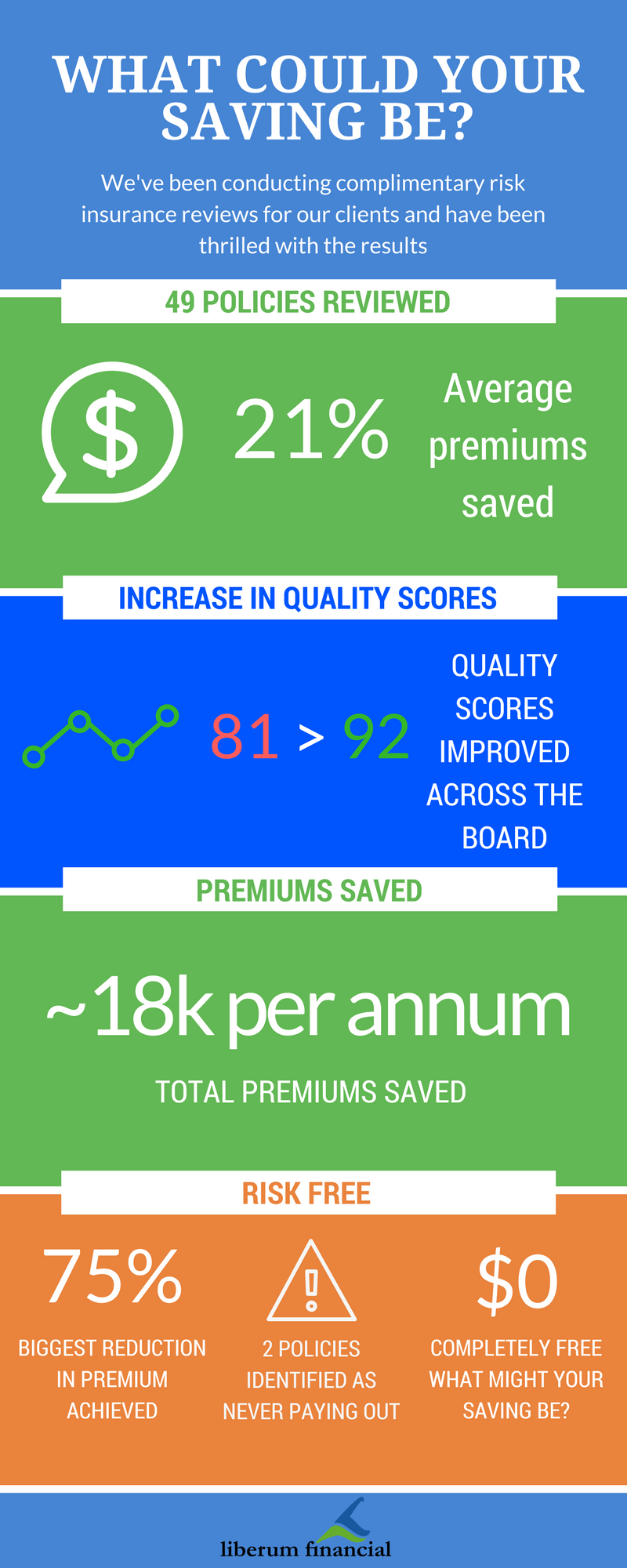 The information provided is general in nature and does not take into account your particular investment objectives, financial situation or insurance needs; we therefore recommend you seek advice tailored to your individual circumstances before making any specific decisions.
Liberum Financial and its advisers are Authorised Representatives of Fortnum Private Wealth Ltd ABN 54 139 889 535 AFSL 357306 Australia Credit Licence No 357306 trading as Fortnum Financial Advisers.